12th June 2006
We spent the last few hours in Prague wandering around the shopping areas near Wenceslas Square. We'd done enough walking in the last few days and didn't really want to walk too far today, even if we had the time to. But there was still one thing that I'd wanted to do and, as it happened, it involved hardly any walking. When we last visited the city we were both struck by the decoration in the Metro stations. They reminded me of the Daleks - regular spherical shapes on some kind of anodised colour panels. Each station seemed to have a different colour theme and so I wanted to get a metro ticket and do a lightning-quick tour under the city, rather than above, and see just how much variety there was. In just an hour we made our way up and down one line, getting off at each stop along the way, having seen green, orange, red and amber themed stations. As we made our way back to Muzeum - our start point - I suggested going one more station along: we were missing a blue station! As if by magic, the last station was the very colour we were missing from the set and so we called it a day and, in fact, a holiday. That was it for our second visit to Prague.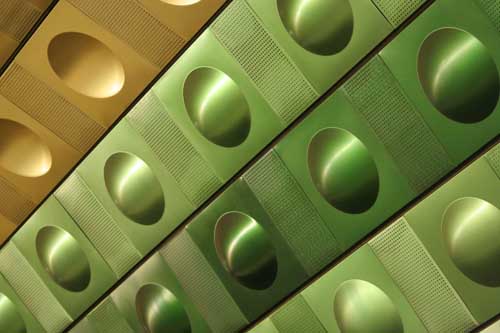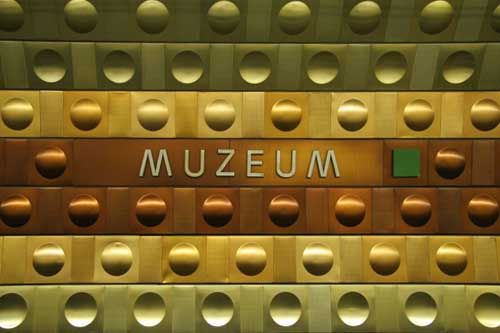 [You can view all the Prague Metro photos here]
Would we go back to Prague again? Doubtful. We'd 'been there, done that' - twice now! It's a great place for a city break with lots to see in the centre and plenty more to be discovered outside of the city but we'll be looking to do that somewhere else next time. And who knows, I might even write about it if I can be bothered.