Two weeks in Crete on a last-minute deal: from Chania and Rethymon to Iraklio, Chersonisos and Siteia, we packed it all in those 14 days!
Day 0 : 12 July 2003 : En route
Free Crete Desktop Wallpaper
The images below are all 1024 wide by 768 pixels high. Clicking on the thumbnail images below will open the full size jpeg (or alternatively right-click/command-click on the thumbail and save the target link to the location on your hardrive).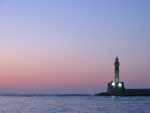 Chania harbour

Santorini Church Roof

Eastern Crete coastline

Knossos Palace, Iraklio

Iron Gates, Samaria Gorge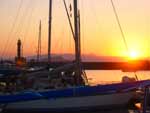 Sunset over Chania harbour